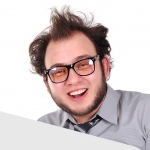 by Steve
permalink · published: Aug 25, 2023 · updated: Aug 25, 2023
branding case study logo
---
Client Background:
"Nonna's Donut Shore" is a charming food truck located in a picturesque seaside resort town in America. The food truck is owned and operated by an older couple, originally from Sicily, who are passionate about serving hand-cut donuts and traditional Italian coffee to locals and tourists.
Objective:
Develop a logo and branding identity that captures the warmth of traditional Italian hospitality, the nostalgia of family recipes, and the delightful combination of freshly made donuts and authentic coffee.
Design Process:
Step 1: Immersion and Research:
Conducted research on Sicilian culture, coastal aesthetics, and traditional donut shops. Explored color palettes inspired by Mediterranean hues, vintage signage, and family-oriented imagery.
Step 2: Conceptualization and Sketching:
Brainstormed concepts that combine Sicilian elements (such as patterns, tiles, and typography) with coastal imagery (waves, seashells, etc.), while also integrating donut and coffee symbols. Sketched rough ideas to visualize these concepts.
Step 3: Design Exploration:
Developed three primary logo concepts that emphasize different aspects of the brand's identity: Italian heritage, seaside charm, and delicious treats. Created digital versions using Adobe Illustrator.
Step 4: Client Collaboration:
Presented the concepts to the Calabros, sharing the stories and inspirations behind each one. Gathered their input on which elements resonated most with their vision.
Step 5: Chosen Direction:
The couple gravitated towards a logo concept that combined a heart-shaped donut with a vintage coffee cup, set against a backdrop of a coastal horizon and gentle waves. The Sicilian colors of blue and gold were chosen to symbolize the sea and sun.
Step 6: Refinement:
Refined the chosen logo, adjusting details, colors, and typography. Incorporated a warm script font for the tagline "Donuts & Coffee with Love" to evoke a personal touch.
Step 7: Brand Collateral:
Expanded the brand identity to include collateral like coffee cups, packaging, aprons, and signage. Ensured the logo and color palette maintained consistency across various touchpoints.
Step 8: Storytelling Elements:
Developed a short narrative for the couple's journey from Sicily to the American seaside, underscoring their commitment to serving family-made donuts and coffee with a Sicilian twist.
Step 9: Application Testing:
Applied the logo and brand elements to mockups of the food truck, menu boards, napkins, and social media profiles. Tested legibility, visibility, and overall aesthetic appeal.
Step 10: Final Presentation:
Presented the complete brand identity package to the couple. Highlighted how the logo, color scheme, typography, and narrative work together to tell their story and create a memorable brand experience.
Results:
"Nonna's Donut Shore" launched with a heartwarming logo and brand identity that encapsulates the essence of Sicilian heritage, coastal living, and handmade goodness. The food truck's visual identity seamlessly connects with its offerings and the couple's personal history, generating a strong emotional connection with customers and fostering repeat business.
Key Takeaways:
This case study illustrates the significance of cultural storytelling, personal connection, and thoughtful design elements in creating a logo and brand identity. By aligning the brand with the couple's heritage and the coastal location, "Nonna's Donut Shore" stands out as a unique and welcoming destination for donuts and coffee by the sea.
Related Posts: