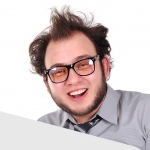 by Steve
permalink · published: Sep 18, 2023 · updated: Sep 18, 2023
logo branding case study
---
Introduction
This case study explores the development of a logo and branding strategy for a privately owned golf course located in a large mountain city in America. The client is a widow of a Japanese art collector who inherited the golf course and aims to attract customers by offering lessons, a driving range, and a club with food and a pool.
Background
The golf course, previously lacking a distinct brand identity, required a comprehensive branding strategy to create a unique and compelling image that resonates with the target audience. The client's vision was to establish the golf course as a premier destination for golf enthusiasts, while also appealing to the broader community seeking recreational activities.
Objectives
Develop a visually appealing and memorable logo that represents the golf course's unique attributes.
Create a cohesive branding strategy that conveys the golf course's offerings and differentiates it from competitors.
Attract both avid golfers and individuals interested in recreational facilities.
Establish a sophisticated and welcoming brand image.
Research and Analysis
Market Analysis: Conducted market research to identify the target audience, understand their preferences, and analyze competitors' branding strategies.
Client Interview: Engaged in discussions with the client to gain insights into their vision, values, and the unique aspects of the golf course.
Design Process
Concept Development: Based on the gathered information, several design concepts were created to reflect the golf course's mountainous location, Japanese heritage, and upscale facilities.
Iterative Design: The initial concepts were refined through multiple iterations, incorporating feedback from the client and considering design principles such as balance, typography, and color psychology.
Final Logo: The chosen logo concept combined elements of nature, elegance, and Japanese influence to create a visually appealing and meaningful representation of the golf course.
Branding Strategy
Brand Identity: Developed a comprehensive branding strategy that encompassed the logo, color palette, typography, and visual elements to establish a cohesive brand identity.
Brand Messaging: Crafted messaging that highlighted the golf course's unique features, such as its Japanese art collection, lessons, driving range, and club amenities.
Marketing Collateral: Designed marketing materials, including brochures, flyers, and banners, that aligned with the brand identity and effectively communicated the golf course's offerings.
Online Presence: Created a responsive website that showcased the golf course's facilities, lessons, and amenities, while also integrating online booking capabilities and social media integration.
Implementation and Results
Rollout: Deployed the new logo and branding across all touchpoints, including signage, staff uniforms, merchandise, and digital platforms.
Customer Feedback: Conducted surveys and collected feedback from customers to gauge their perception of the new brand image.
Business Performance: Monitored key performance indicators such as customer footfall, lesson bookings, and club membership to assess the effectiveness of the rebranding efforts.
Positive Results: The rebranding efforts resulted in an increase in lesson bookings, club memberships, and overall brand recognition within the community. Customers praised the sophisticated and welcoming atmosphere created by the new branding.
Conclusion
Through strategic logo design and a comprehensive branding strategy, the privately owned golf course successfully established a unique and compelling brand image. The refined logo, complemented by a cohesive brand identity, effectively communicated the golf course's offerings, attracting both golf enthusiasts and individuals seeking recreational activities. The widow of the Japanese art collector achieved her vision, positioning the golf course as a premier destination within the large mountain city in America.
Related Posts: